Anandi, Baa Aur Emly Serial Cast, Wiki, Story, Star Plus TV Timing Actor Photo
Anandi Baa Aur Emly Star Plus Wiki/Wikipedia/Upcoming Story, Release Date, Twists, Spoilers, Gossips, Written Updates, Review, Hit or Flop, TRP Ratings:
Star Plus is ready to bring a brand-new daily soap on its screens named Anandi Baa Aur Imly.
Mishkat Verma and Jazzy Ballerini will be seen playing the lead roles of the serial along with other important and well-known faces.
Mishkat Verma has been seen playing characters in shows like Nisha Aur Uske Cousins and Ichapyaari Naagin which gave him his present fame.
The telecast (release) date of Anandi Baa aur Emly is 4th July 2022.
Apart from the leads, Kanchan Gupta, Shweta Rajput, Shruti Golap, Ojas Rawal, Dilip Darbar, Dhaval Bharbhaya, and Manav Soneji will also be seen playing major roles in Anandi, Baa Aur Emily.
Here is the detailed description of the serial Anandi, Baa Aur Emle, its upcoming story, twists, spoilers, gossip, written updates, TRP ratings, and many more.
Anandi Baa Aur Emly Details:
Name of the serial

Anandi Baa Aur Emly

Name of the serial in Hindi

आनंदी बा और एमिली

No. of Seasons

1

Genre

Drama

Anandi, Baa Aur Emly

Release (Start) Date

4 July 2022

End Date

Ongoing

Anandi, Baa Aur Emlee

Telecast Timings

6:30 PM

Telecast Days

Monday - Saturday

Channel

Star Plus

OTT Platform

Disney+Hotstar

Producer

Vipul D. Shah

Production House

Optimystix Entertainment
Anandi, Baa Aur Emly Entire Cast, Lead Actor, Actresses, Role played, Real Names
| | |
| --- | --- |
| Anandi, Baa, Aur Imly Cast Real Name | Anandi, Baa, Aur Imli Role Played |
| Mishkat Verma | Aarav Sanghani |
| Jazzy Ballerini | Emly |
| Kanchan Gupta | Anandi Baa |
| Shruti Rawat | Gunjan |
| Shweta Rajput | Pankhuri |
| Manav Soneji | Chaman |
| Shruti Golap | Kanchan |
| Ojas Rawal | Nandoi Ji (Kanchan's Husband) |
| Dhaval Bharbhaya | Aagya Sanghani |
Anandi, Baa, Aur Emly Cast Names with Photos
1. Mishkat Verma (Aarav Sanghani)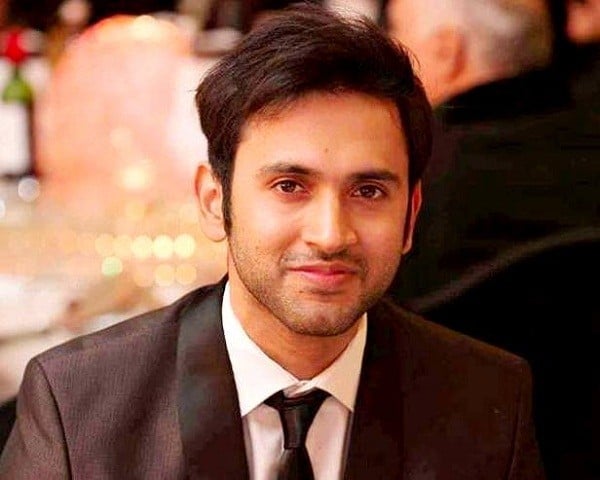 2. Jazzy Ballerini (Emly)
3. Kanchan Gupta (Anandibaa)
4. Shweta Rajput (Pankhuri)
5. Shruti Rawat (Gunjan)
6. Ojas Rawal (Nandoi Ji)
7. Dhaval Bharbhaya (Aagya Sanghani)
8. Manav Soneji (Chaman)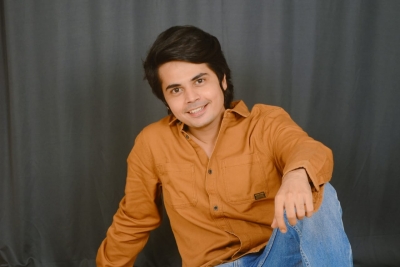 9. Shruti Golap (Kanchan)
Anandi Baa Aur Emly Story and Plot
Anandi Baa aur Emly will show the funny and comic relationship of the characters. Emly is a foreigner while Anandi Baa was looking for an Indian bride for his son.
Mishkat Verma is playing the male lead and he will be seen handling his foreign wife and traditional mother.
The promo of the serial Anandi Baa aur Emly shows Emly trying hard to win over Baa by learning all the homely and Indian things.
The story looks a little refreshing even though it will be a house-based drama but the comic element in the show will attract the audience towards the show.
The cute fights between Mother and daughter in law because of the language difference will be fun to watch.
Tune in to Star Plus or hotstar to know more about the upcoming story and twists in the serial.
Anandi Baa Aur Emly Teaser/Trailer/Promo
Frequently Asked Questions:
Q. When is Anandi Baa Aur Emily going to start airing?
A. The release date of Anandi Baa Aur Emly is 4 July 2022.
Q. Who are the main leads of Anandi Ba Aur Emly?
A. Mishkat Verma, Jazzy Ballerini and Kanchan Gupta are the main leads of Anandi Baa Aur Emly.
Q. When can I stream Anandhi, Baa Aur Emly?
A. You can stream Anandi, Baa Aur Emly online on the OTT Platform of Disney+Hotstar.