Bigg Boss Tamil 6 Contestant Names, Photos, Vijay TV Season 6 Wiki, Release Date
Bigg Boss Tamil Season 6 Vijay TV Wiki, Wikipedia, Review, Confirmed Participants with their images, Format, Host, Judges, Contestants with Names & Photos, TV Telecast Timings, Release Date, Promo, Written Updates, Controversies, Latest News, Hit or Flop:
Bigg Boss Season 6 (பிக் பாஸ் தமிழ் சீசன் 6) is a reality show for celebrities of various fields.
In this Big Boss show, 15 contestants come together to stay in a house that is filled with tasks to win the #BiggBoss title and enormous cash prize. These contestants lack connection with the real world and even with their families.
The format is based on Endemol's Big Brother format, which was developed in the Netherlands.
Bigg Boss has aired five seasons over the course of five years, with each season rocking the channel's TRP ratings and capturing the attention of the audience worldwide.
The first season of BiggBoss started on June 25, 2017, while the preceding 5th season aired from October 3, 2021, to January 16, 2022.
Kamal Haasan has hosted the show for five Bigg Boss seasons, which is aired live on Star Vijay and broadcast live on Disney+ Hotstar.
The team has recently announced the launch of Bigg Boss Tamil season 6 shortly by October 2022.
Here are the complete details of the new reality show BiggBoss Season 6 and the various participating contestants.
Bigg Boss Season 6 on Star Vijay details:
| | |
| --- | --- |
| Name of the Show | Bigg Boss Season 6, BB Season 6 |
| Name of the Show in Tamil | பிக் பாஸ் தமிழ் சீசன் 6 |
| Genre | Reality show |
| Category | Game, Entertainment |
| Language | Tamil |
| Bigg Boss Tamil Season 6 Release Date | October 2022 |
| Bigg Boss Tamil Telecast Timings | TBA |
| Bigg Boss Tamil 6 Telecast Days | Monday to Sunday |
| Channel | Vijay Television |
| Bigg Boss Tamil 6 Winner | TBA |
| OTT Platform | Disney+Hotstar |
| Host | Kamal Hassan/Silambarasan TR |
| Producer | Endemol shine India |
Bigg Boss Season 6 Tamil Reality Show Format/Concept/Story/Plot:
The reality show, Bigg Boss Tamil relies on the authentic Dutch Big Brother show format. The participants are regarded as "housemates," and they live in a mansion that is cut off from the rest of the world.
Each and every week, one housemate is "evicted" from the house based on unsubstantiated domestic voting done by the co-contestants and outer voting by television networks.
The last four housemates elect to decide who wins the show during the final week. The show's producers are represented by the titular Bigg Boss character, who represents a ubiquitous authority figure. He frequently communicates with the housemates to allocate tasks and ask questions.
The mansion has a garden, an activity area, a gym and a pool. It has two large bedrooms, a seating area, a prison, a storage area, a kitchen, a smoking room and four restrooms.
The confession room is an unusual addition in which all private communications between both the contestants and Bigg Boss take place. Television, the internet, telephones, and clocks are all prohibited in the house.
Bigg Boss Season 6 Confirmed Contestants Names with photos:
To Be Updated Soon
Bigg Boss Season 6 Unconfirmed Contestants Names with photos:
Makapa Anand
Roshini Haripriyan
Santhosh Prathap
Actor Ajmal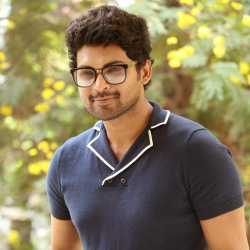 Sam Vishal
Milla
Shalu Shammu
Sija Rose
Kannika
Bigg Boss Tamil Season 6 TRP Ratings:
Season one to five of Bigg Boss Tamil were a great success. It gave a maximum hit to the channel in the TRP ratings.
The unique plot of the show is filled with fun, emotions, love, drama, hatred and entertainment and has grabbed the attention of audiences from different age groups.
Bigg Boss Tamil Season 6 is expected to be a great success like previous seasons. The selection of contestants plays a key role in the success of the season.
Bigg Boss Season 6 Teaser/Trailer/Promo:
To Be Released
Frequently Asked Questions (FAQs)
Q. When is the launch of Bigg Boss Tamil season 6?
A. The launch date of Bigg Boss Tamil season 6 is expected to be in October 2022.
Q. Who is the host of Bigg Boss Tamil season 6?
A. There is no official announcement about the host. It is expected to be Kamal Hassan or TR Silambarasan.
Q. Who is behind the voice of Bigg boss?
A. Sasho gives the voice for Bigg boss.