Kannathil Muthamittal Serial Cast, Zee Tamil Wiki, Story, Release Date, Actor Photos
Kannathil Muthamittal Zee Tamil Serial Wiki, Wikipedia, Telecast Timings, Upcoming Story, twists, Spoilers, Gossips, Written Updates, Review, Hit or Flop, TRP Ratings:
The serial Kannathil Muthamittal is a story of a girl Aadhira who lives with her stepmother that is telecasted on Zee Tamil.
The daily soap revolves around the bitter relationship between a daughter and her stepmother.
Zee Tamil audiences have provided a warm welcome for the serial and it has managed to grab the viewers' attention.
The story takes a turn when Aadhira is destined to marry an ACP who wishes to avenge her.
Manishajith is playing the female lead in the Kannathil Muthamittal serial.
Here is the detailed description of the serial Kannathil Muthamittal, its upcoming story, twists, spoilers, gossip, written updates, TRP ratings, and many more.
Kannathil Muthamittal (கன்னத்தில் முத்தமிட்டால்) on Zee Tamil Serial Details
| | |
| --- | --- |
| Serial Name | Kannathil Muthamittal |
| Serial Name in Tamil | கன்னத்தில் முத்தமிட்டால் |
| Genre | Family Drama |
| Language | Tamil |
| Kannatthil Muthamittal Release Date (Start Date) | 11th April 2022 |
| Kannathhil Muthamittal End Date | Ongoing |
| Telecast days | Monday to Saturday |
| Telecast timings | 2.00 PM |
| Channel | Zee Tamil |
| OTT platform | Zee5 |
Kannathil Muthameettal Serial Crew Details
The table below provides a piece of clear information about the team members of Kannathil Muthamittal:
| | |
| --- | --- |
| Producer | A. Muruganadham |
| Director | V. M. Senthil Kumar |
| Editor | Jabez Naveen |
| Number of seasons | 1 |
Zee Tamil Kannathil Muthamittal Cast, Real Names, Actors/Actresses, Male/Female leads, Roles & Characters
| | | |
| --- | --- | --- |
| Real Name | Character Name | Role Played |
| Manishajith (மனிஷாஜித்) | Aadhira (ஆதிரா) | Female Lead |
| Divya Padmini (திவ்யா பத்மினி) | Subhadra (சுபத்ரா) | Aadhira's stepmother |
| Santhosh (சந்தோஷ்) | Saravanan (சரவணன்) | Aadhira's Cousin |
| Ammu Ramachandran (அம்மு ராமச்சந்திரன்) | Vennila (வெண்ணிலா) | Aadhira's Biological mother |
| Manush (மனுஷ்) | Mathiazhagan (மதியழகன்) | Aadhira's Father |
| Asharani Nagesh (ஆஷாராணி நாகேஷ்) | Saradha (சாரதா) | Aadhira's Grandmother |
| Andrews Jesudoss (ஆண்ட்ரூஸ் ஜேசுதாஸ்) | Rajadurai (ராஜதுரை) | Aadhira's Grandfather |
Kannathil Muthamittal Lead Actor/Actress Name with Photos:
Manishajith
Ammu Ramachandran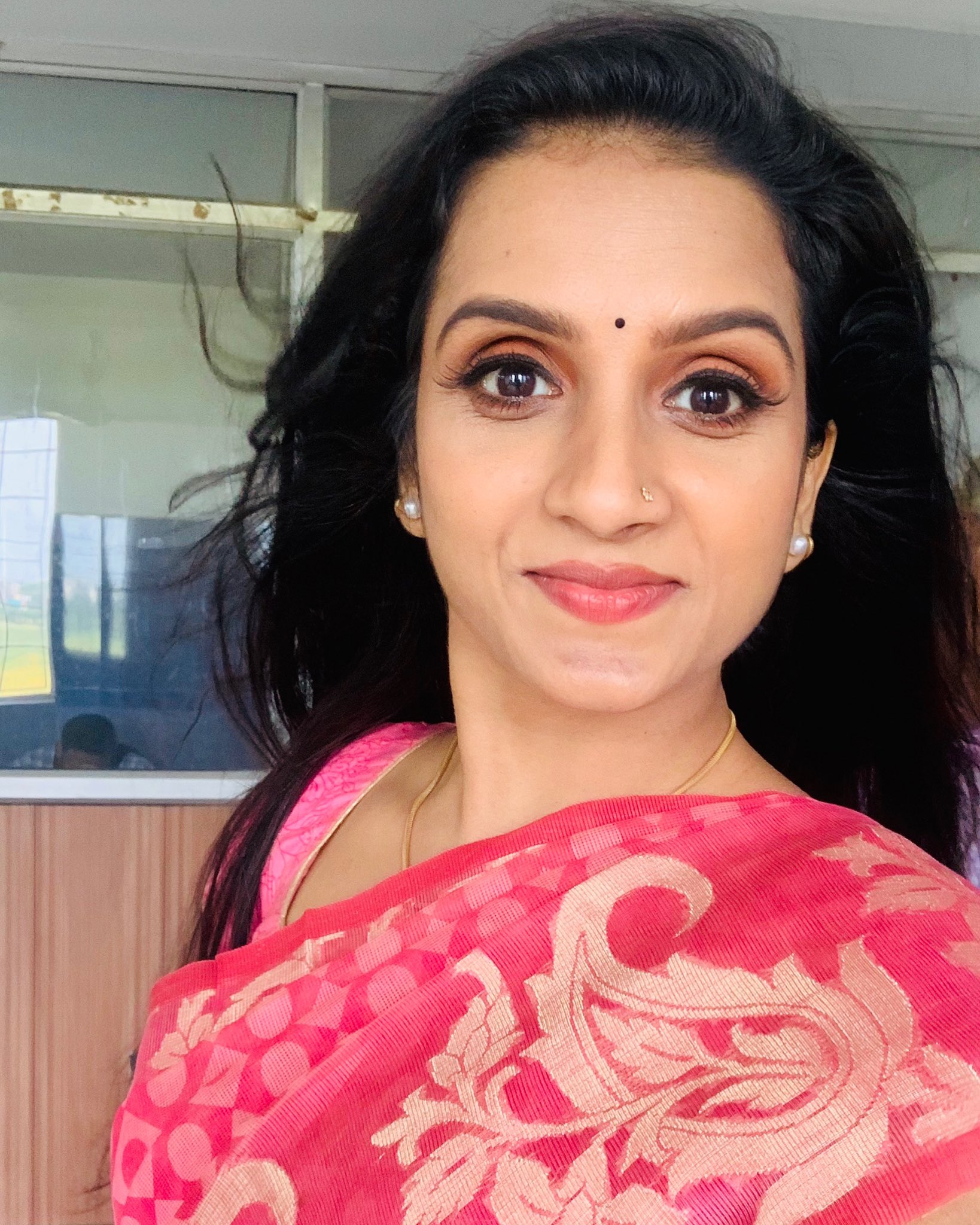 Divya Padmini
Zee Tamil's Kannathil Muthamittal Serial Latest Story/Plot:
Aadhira, a beautiful young girl lives with her parents Vennila and Mathiazhagan. Unfortunately, one-day Aadhira's mother Vennila dies after accidentally falling from the balcony.
The police suspect Aadhira's father as Vennila's murderer and arrest him. The court jails Mathiazhagan and gives Aadhira's custody to Mathiazhagan's ex-wife Subhadra.
Aadhira hates her stepmother thinking that she would be the reason for her mother's death. Aadhira tries to avenge the death of her mother.
Things take a turn when Aadhira is destined to marry an ACP who awaits to avenge her.
What happens to Aadhira and will she be able to lead a happy life hereon is the plot of the story.
To know more about the serial Kannatheel Muthameettal, visit Zee Tamil's new channel.
Kannathil Muthamittal TRP ratings:
Kannathil Muthamittal has produced a great start in the aspect of TRP ratings. It has managed to achieve the expected TRP rating in a short span of time.
Being a serial telecasted in non-prime time the serial has grabbed the attention of the Zee Tamil audience and falls among the Top 10 Zee Tamil serials.
Though being a remake of the Hindi serial Tujhse Hai Raabta, it has comparatively received fewer TRP ratings compared to the original version.
Let us see how the viewers are impressed by the plotline and acting in the upcoming episodes of Kannathil Muthamital.
Kannathil Muthamittal Serial on Zee Tamil Trailer, Teaser, Promo
Frequently Asked Questions (FAQs)
Q. Kannathil Muthhamittal is a remake of which serial?
A. The Kannathil Muthamittal Tamil serial is the remake of the Hindi series Tujhse Hai Raabta.
Q. When does Kannathil Mutthamittal air?
A. Kannathil Muthamittal airs at 2:00 PM from Monday to Saturday.
Q. Who is the female lead of Kanathil Muthamittal?
A. The female lead of Kannathil Muthamittal is Manishajith.
Q. Where can I watch Kannathil Muthamital online?
A. Kannathil Muthamittal can be watched on Zee5 or on zee5.com.