Mili Serial Cast, Zee Bangla Wiki, Story, Release Date Time, Actress Names, Photos
Mili on Zee Bangla Serial Wiki/Wikipedia/Review, Cast, OTT, Telecast Date & Time, Full Cast with Photos, Lead Actor, Actress, Written Updates, Upcoming Story, Twists, Spoilers, Gossips, Online Episodes, TRP Rating, Hit or Flop
Mili is an upcoming new TV serial in the Bengali language that will be aired on Zee Bangla.
The release date for Mili is 25th September 2023.
Kheyali Mondal and Anubhav Kanjilal are playing the female and male leads in the serial respectively with an interesting and unique plot.
Kheyali Mondal was last seen in the popular Star Jalsha serial named Aalta Phoring and is making her comeback in this new show alongside Anubhav Kanjilal.

Anubhav Kanjilal is returning to the television scene after a while and is a famous face in the Bengali Film industry.
Dhruba Jyoti Sarkar is also playing one of the main characters, which will be important for the story.
Here is a detailed description of the serial Mili on Zee Bangla, its upcoming story, twists, spoilers, gossip, written updates, TRP ratings, and many more.
Mili on Zee Bangla Details
| | |
| --- | --- |
| Serial Name | Mili |
| Serial Name in Bengali | মিলি |
| Genre | Drama/Romance |
| Mili Release (Starting) Date | 26 September 2023 |
| Mili End Date | TBA |
| Mili Telecast Days | Monday-Sunday |
| Mili Telecast Timings | 10:00 PM (27th November 2023 onwards) |
| Channel | Zee Bangla |
| OTT Platform | Zee5 |
| Language | Bengali |
| Production Company | Zee Bangla Productions |
Mili Serial Entire Cast, Actor's Names with Photos, Roles Played
Kheyali Mondal as Mili
Anubhav Kanjilal as Surjo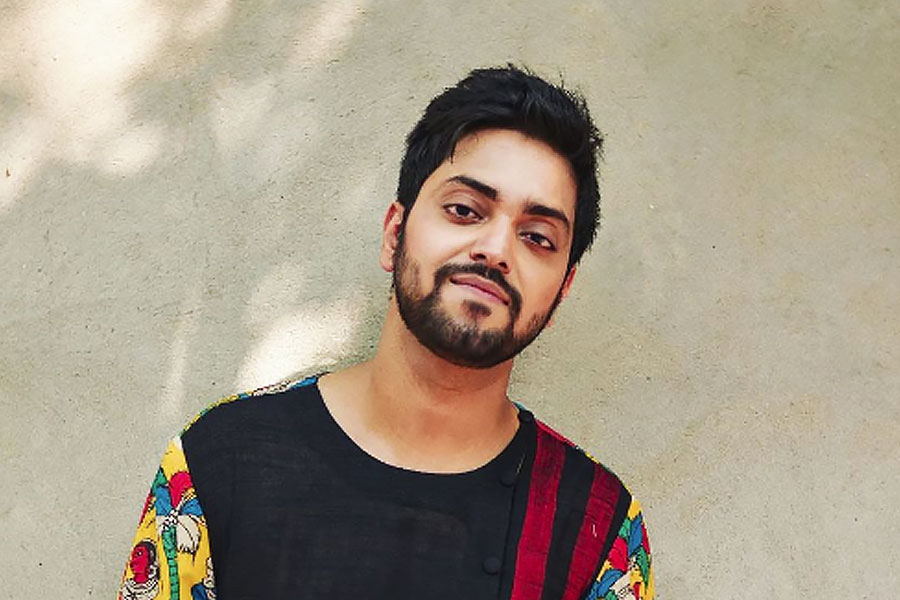 Dhruba Jyoti Sarkar as Rahul
Milli Serial on Zee Bangla Story
The latest promo of Mili shows the story of a girl named Mili who is getting married to a boy named Rahul.
On the day of the marriage, Mili is excited for her new love life to start and gets Rahul's call asking her to send him a picture of her wearing the diamond necklace he gifted her earlier.
Mili asks Rahul in a sarcastic way about why he is so obsessed with his gifts and does not even ask her if she has eaten something the whole day or how she is feeling at that moment.
Mili says that she will not send any pictures to Rahul as he will see her at the wedding mandap after a bit.
As the men bring Mili to the marriage venue and Mili is about to reveal her face by removing the betel leaves from the front, a gunshot is heard and everyone starts running away.
Mili asks for Rahul everywhere with her face covered but Rahul gets scared and runs away from there leaving only Mili and the mysterious man, named Surjo.
Surjo points his gun at Mili but she faints suddenly after which Surjo takes her with him and Mili finds herself in the middle of an unknown place.
Mili asks Surjo who he is but Surjo hands her some food asking her to eat as she must be fasting for her marriage.
As Mili accuses Surjo of ruining her life and love life, Surjo says that Mili does not even know how she got saved from the grave danger she was in.
It will be interesting to watch this unique chemistry between Surjo and Mili and how love blooms between them in the upcoming story of Mili.
Mili Bengali Serial TRP Ratings
Mili is expected to get high TRP ratings after its release as Zee Bangla does well in most cases.
The telecast timing will determine a lot of scope of Mili to get high TRP ratings as the shows on the prime slots get the highest TRPs.
Kheyali Mondal is a well-known actress in the Bengali television industry and Anubhav Kanjilal is a film actor, thus the show has a strong fanbase.
The story also seems to be fresh and different from the regular family dramas and is expected to attract viewers.
Let us how Mili performs on the TRP charts in the upcoming future episodes.
Mili on Zee Bangla Teaser/Trailor/Promo
Frequently Asked Questions (FAQs)
Q. What is the release date of Mili?
A. The telecast date/release date of Mili is 25th September 2023.
Q. Who are the lead characters of Mili Serial in Bengali?
A. Kheyali Mondal and Anubhav Kanjilal are in the lead actors' roles in Mili.
Q. Where can I watch Mili online?
A. Mili is available on the online OTT platform Zee5.