Panchami Serial Cast, Star Jalsha Wiki, Story, Date & Time, Actors with Photos
Panchami Serial on Star Jalsha Wiki/Wikipedia, Start-End Date, Release Date, Story, Promo, Upcoming Story, Twists, Spoilers, Gossips, Written Updates, Review, Hit or Flop, TRP Ratings:
Star Jalsha is bringing a new serial soon named Ponchomi.
The promo is out for the viewers to enjoy but the release date of the show has still not been announced.
The protagonist will be played by the Tollywood actress Sushmita Dey who is a well-known face on Bengali television.
Sushmita Dey was last seen as the eldest daughter-in-law in Star Jalsha's "Bouma Ekghor" which went off-air in August 2022.
Panchami is the main protagonist of the serial whose story is based on the legend of Lord Shiva and the snake kingdom.
Here is a detailed description of the serial Panchami on Star Jalsha, its upcoming story, twists, spoilers, gossip, written updates, TRP ratings, and many more.
Panchami

on Star Jalsha Details
| | |
| --- | --- |
| Serial Name | Panchami |
| Serial Name in Bengali | পঞ্চমী |
| Genre | Fantasy/Mythological |
| Panchami Release (Starting) Date | December 2022 |
| Panchami End Date | TBA |
| Panchami Telecast Days | TBA |
| Telecast Timings | TBA |
| Running Time | 21-24 minutes |
| Channel | Star Jalsha |
| OTT Platform | Disney+Hotstar |
| Language(s) | Bengali |
| Production Company | TBA |
| Producer(s) | TBA |
Panchami Full Cast, Real Names, Role Played, Actors Names with their Character Names
| | |
| --- | --- |
| Panchomi Cast | Panchami Character/Role Played |
| Susmita Dey | Panchami (Female Lead) |
| Rajdeep Gupta | Male Lead |
| Koushik Banerjee | The priest |
Panchami Entire Cast, Actor's Names with their Photos
Sushmita Dey
Rajdeep Gupta
Koushik Banerjee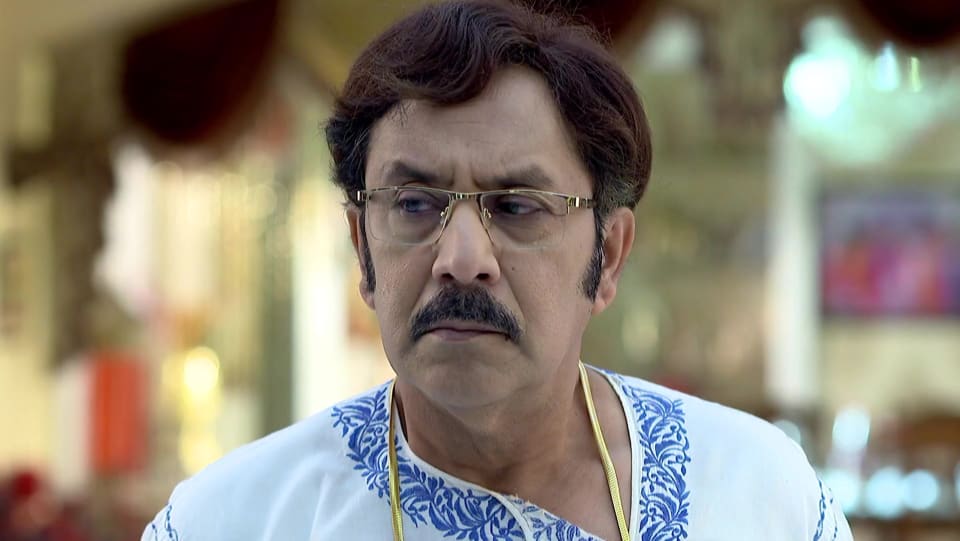 Panchami Story/Plot
Panchami revolves around the story of a girl who is born in a temple one stormy night and has unique characteristics about her origin.
A priest helps Ponchomi's mother in giving birth to Panchomi and gets mortified on seeing that the baby girl is connected to her mother by a snake instead of the umbilical cord.
Panchami grows up to be a young girl in a village where everyone regards her as odd as she lives in the temple of Lord Shiva.
Despite the negative behavior toward her, Panchami goes around helping people through her special powers.
One day, Panchami saves a woman from getting bitten by the snake by requesting the snake to return to its home.
The people get shocked to see the snake listening to Panchami's request and returning without biting the woman.
A man asks her how the snake understood her language as snakes only understand the language of their own kind.
The story of Panchami will focus on Panchami's discovery of who she is and discovering the hidden powers in her gifted by Lord Shiva.
A love track is also planned in the storyline to spice things up filled with fantasy and worship of the Lord of Snakes.
Panchami TRP Rating
Panchami is expected to get good TRPs because of its mythological and fantasy storyline with a hint of mystery and discovery.
Sushmita Dey has made her fame through many serials on Bengali television and is a well-loved actress.
Rajdeep Gupta is popular for his role in the iconic classic "Ogo Bodhu Sundori" which used to air on Star Jalsha.
With an amazing cast and storyline, Panchami is set to score well on the TRP charts.
Let us see how Panchami performs on the TRP charts once released in the upcoming episodes of the Ponchomi serial.
Panchami Teaser/Trailer/Promo
Frequently Asked Questions
Q. When is Panchomi going to air on screens?
A. Panchami's release date is still not announced.
Q. What are the names of the leads of Panchami?
A. Sushmita Dey (Panchami) and Rajdeep Gupta are the show's main leads.
Q. When can I stream Panchami online?
A. You can stream Panchomi online through Disney+Hotstar.