Ramprasad Serial Cast, Star Jalsha Wiki, Story, Cast, Release Date, Promo, Actors with Photos
Ramprasad Serial on Star Jalsha Wiki/Wikipedia, Start-End Date, Release Date, Telecast Date, Timings, Ram Prasad Story, Promo, Upcoming Story, Twists, Spoilers, Gossips, Written Updates, Review, Hit or Flop
Star Jalsha is bringing a new show named Ramprasad.
The release date of Ramprasad is not yet announced but the show is expected to air within the first quarter of 2023.
Sabyasachi Chowdhury, Sushmili Acharjya, and Payel De will be the show's main leads.
Sabyasachi Chowdhury gained massive fame by acting in another religious mythological show named "Mahapeet Tarapeet".
Sushmili Acharjya also acted in shows like Prothom Protisruti and is well-known.
The story of Ramprasad is about a man named Ramprasad who is a devoted worshipper of Maa Kali and sings songs based on her as his gift toward the Goddess.
Here is a detailed description of the serial Ramprasad on Star Jalsha, its upcoming story, twists, spoilers, gossip, written updates, TRP ratings, and many more.
Ramprasad on Star Jalsha Details
Serial Name

Ramprasad

Serial Name in Bengali

রামপ্রসাদ

Genre

Mythological/Religion

Ramprasad Release (Starting) Date

TBA (2023)

Ramprasad End Date

TBA

Ram Prasad Telecast Days

Monday-Friday

Ramprasad Telecast Timings

TBA

Running Time

21-24 minutes

Channel

Star Jalsha

OTT Platform

Disney+Hotstar

Language(s)

Bengali

Production Company

Surinder Films

Producer(s)

Surinder Singh

Nishpal Singh
Ramprasad Entire Cast, Actor's Names with their Photos
Sabyasachi Chowdhury
Sushmili Acharjya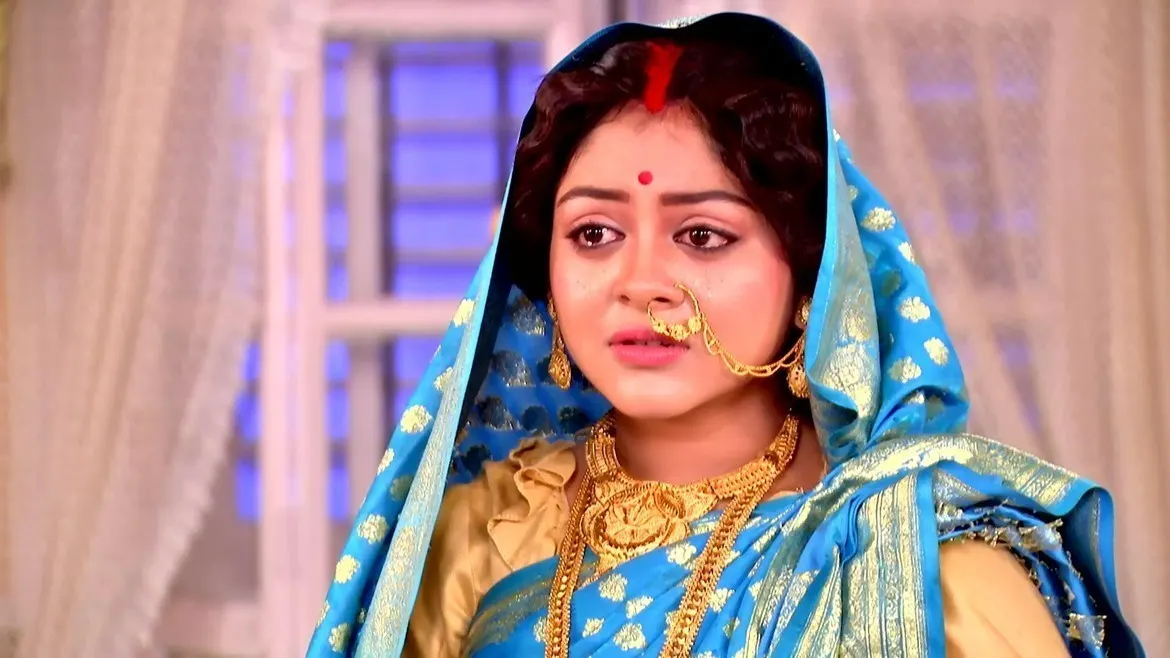 Payel De
Ramprasad Story/Plot
In the official promo of Ramprasad, Ramprasad is seen getting married to Sharbani and is asked to sing a song by the relatives after the wedding finishes.
At first, he refuses but after a bit of convincing, Ramprasad starts singing songs of Goddess Kali with his sweet voice.
The women get surprised to hear Ramprasad sing songs of Kali and ask him why he is still singing songs of a Goddess on his wedding night.
Hearing that, Ramprasad gets upset and leaves to encounter Goddess Kali herself.
Ramprasad asks the Goddess why he gets made fun of when he sings about her and if he can still sing her songs while raising his own family.
Maa Kali answers that she is everywhere in the universe and asks Ramprasad to sing as freely as he can.
Ramprasad continues singing while his wife Sharbani comes to watch him.
Seeing her husband singing without any worries, she sits in a corner and watches him with delighted eyes.
Ramprasad TRP Rating
Ramprasad talks about the history of Bengal's famous singer Ramprasad who made songs of Kali famous all over India.
The story has depth and historical references which makes it interesting to watch.
The actors are also quite famous to attract the viewer's attention.
Still, the main hook point is the religious part as Bengal has a rich religious culture which tends to have a huge viewership among local viewers.
Let us see how Ramprasad performs on the TRP charts once released in the upcoming episodes of the Ramprasad serial.
Ramprasad Teaser/Trailer/Promo
Frequently Asked Questions (FAQS)
Q. When is Ramprasad going to air on screens?
A. Ramprasad's release date is still not announced but is expected to air in the first quarter of 2023.
Q. What are the names of the leads of Ramprasad?
A. Sabyasachi Chowdhury (Ramprasad), Sushmili Acharjya (Sharbani), and Payel De (Maa Kali) are the leads.
Q. When can I stream Ramprasad online?
A. You can stream Ramprasad online through Disney+Hotstar.