Temptation Island India 2023 Cast, Contestants Names List With Photos, Release Date
Temptation Island India Pyaar Ki Pariksha Wiki/Wikipedia/Review, Contestants Names With Photos, Dating Show, Couples, Telecast Date, Host, Online Episodes, OTT, Watch Online Full Show on Jio Cinema
Jio Cinema is back with another interesting concept for a reality show which is adapted from the famous US dating show named "Temptation Island".
The show has been named Temptation Island Pyaar Ki Pariksha (Exam of Love) and is coming soon on the OTT platform of Jio Cinema.
The release date is 3rd November 2023 every day at 8 PM.
Temptation Island has been adapted into many languages already as the concept is very interesting and entertains the viewers to see if love truly prevails between two people.
Abhishek Malhan might be seen hosting the show for a couple of episodes.
As per the recent promo, Elvish Yadav will also be seen in the show who was this year's Bigg Boss OTT 2 winner.
Established couples enter the show and spend a number of weeks separate from each other on islands full of tempting and hot singles who try to form connections with them.
This is a test of love to see if the couple still manages to stay together after staying with different people separately or if they decide to choose another person in the meantime.
Viewers are demanding to see former Bigg Boss OTT contestants Abhishek Malhan and Jiya Shankar as the hosts of the show but the hosts have not been revealed yet.
Here is a detailed description of Temptation Island India on Jio Cinema, its written updates, TRPs, Latest News, and much more!
Temptation Island Pyaar ki Pariksha on Jio Cinema Details
| | |
| --- | --- |
| Show Name | Temptation Island Pyaar Ki Pariksha |
| Show Written in Hindi | टेम्पटेटिओ आइलैंड प्यार की परीक्षा |
| Genre | Dating reality Show |
| Host of Temptation Island India 2023 | Karan Kundrra |
| Number of Seasons | 1 |
| Release Date | 3 November 2023 |
| Temptation Island End Date | TBA |
| Telecast Days | TBA |
| Telecast Timings | TBA |
| Production Company | Banijay Asia |
| OTT Platform | Jio Cinema |
| Language | Hindi |
| Channel Name | It is an OTT Show |
Temptation Island Pyaar Ki Pariksha 2023 Cast, Contestants Names With Photos
Couples:
1) Chestha Bhagat and Arjun Aneja
2) Chetna Pande and Nishank Swami
3) Nikita Bhamidipati and Tayne Devilliers
4) Nidhi Kumar and Mohak Malhotra
Tempters (Male):
Jad Hadid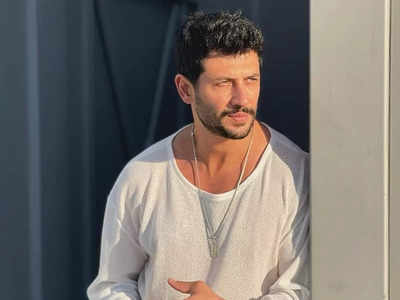 Satyam Tyagi
Aryan Arora
Faiz Baloch
Samadh Choudhary
Zen Sajnani
Vaibhav Gandhi
Nikhil Mehta
Tempters (Female):
Rajvi
Shraddha Tiwari
Navisha Raj Kashyap
Urvi Shetty
Shagun Daggar
Mahima Seth
Neha Anand
Ruma Sharma
Temptation Island India 2023 Concept/Format
The Temptation Island India will follow the format of the United States' original version where several couples enter the show as a pair and take the challenge to live separately with singles.
The challenge is to prove that true love persists between that couple and they will not separate even if they decide to live separately and get introduced to other people.
The singles try to tempt the couples so that they can form a connection and get out of the island with a new partner and relationship.
The teaser of the show shows three couples getting questioned about how they trust each other in various situations after which the moderator asks if they are fine with living with hot singles for some weeks.
The couples seem to be a bit nervous with most of the ladies replying with a no while the guys ask if they do not trust them.
Many couples have split up during this show after dating for years while some couples have even got married after being together.
It will be interesting to see if the Indian version brings any more spicy twists to the show.
Temptation Island: Pyar Ki Pariksha 2023 TRP Ratings
The show is expected to get a good online response from the viewers as young people like to watch shows with these kinds of themes and twists.
The original show is already a hit around the world which raises the standards of expectations for the Indian adaptation.
After the huge success of Bigg Boss OTT 2, Jio Cinema is expected to make another hit reality show with this concept.
Let us see how Temptation Island Pyaar Ki Pariksha performs on the TRP charts as it is an adaptation of the famous American reality show.
Temptation Island Pyaar Ki Pariksha 2023, Season 1 Promo, Teaser, Trailer:
Frequently Asked Questions (FAQs)
Q. When is the telecast date of Temptation Island Pyaar Ki Pariksha 2023?
A. The release date of Temptation Island Pyaar Ki Pariksha is 3rd November 2023.
Q. Who is the host of Temptation Island India 2023?
A. The host of Temptation Island India is Abhishek Malhan.
Q. Where can I watch Temptation Island Pyaar Ki Pariksha?
A. You can watch Temptation Island Pyaar Ki Pariksha ONLY on Jio Cinema at 8 PM.