Udti Ka Naam Rajjo Serial Cast, Star Plus Wiki, Story, Release Date, Actors Names with Photos
Rajjo Star Plus Serial Wiki/Wikipedia/Review, Channel, Cast, OTT, Full Cast with images, Lead Actor, Actress, Written Updates, Upcoming Story, Twists, Spoilers, Gossip, Online Episodes, TRP ratings, Hit or Flop:
Star Plus is bringing in another family show for their audience named 'Rajjo' with a star-studded cast produced by Mukta Dhond.
Actor Rajveer Singh will play the male lead and Assam's influencer Celesti Bairagey will play the female lead role in the Rajjo serial.
The show was named Udti Ka Naam Rajjo but now it has been changed to Rajjo.
The timing of the Rajjo serial is 7 PM and it will be replacing the Kabhi Kabhie Ittefaq Sey serial.
The launch date/start date of the serial is 22 August 2022.
Here is the detailed description of the serial Rajo on Star Plus, its upcoming story, twists, spoilers, gossip, written updates, TRP ratings, and many more.
Rajjo on Star Plus Details
| | |
| --- | --- |
| Serial Name | Rajjo |
| Serial in Hindi | रज्जो |
| No. of Seasons | 1 |
| Genre | Family/Romance |
| Rajjo Release (Starting) Date | 22 August 2022 |
| Rajo End Date | 5 March 2023 |
| Rajjo Telecast Days | Mon-Sat |
| Rajjo Telecast Timings | 6:30 PM |
| Running Time | 21-24 minutes |
| Channel | Star Plus |
| OTT Platform | Disney+ Hotstar |
| Language(s) | Hindi |
| Production House | Bits and Bots Media |
| Producer(s) | Mukta Dhond |
Rajjo Serial Entire Cast, Actors Names with their Character Names/Role Played
Rajjo Cast

Rajjo Serial Character Name/Role Played

Rajveer Singh

Arjun Singh Thakur (Male Lead)

Celesti Bairagey

Rajjo Dhaki (Female Lead)

Gungun Uprari

Manorama (Rajjo's Mother)

Siddharth Vasudev

Pushkar (Rajjo's Biological Father)

Maleeka R Ghai

Jhilmil Thakur (Arjun's Aunt)

Pakkhi Hegde

Madhumalti Thakur (Arjun's mother)

Avinash Sahijwani

Pratap Thakur (Arjun's Father)

Ravi Jhankal

Keshav Thakur

Aayushi Bhave

Urvashi (Arjun's Fiance)

Ankit Bhardwaj

Mukund Thakur (Arjun's Cousin)

Minoli Nandwana

Swara

Thakur

(Mukund's Wife)

Divyangana Jain

Kalindi

Thakur

(Pushkar's Daughter, Arjun's Sister-in-law)

Utkarsh Gupta

Chirag

Thakur

(Arjun's Brother)

Itika Kabra

Sia

Thakur

(Chirag and Kalindi's Daughter)

Roselyn D'Souza

Pankhuri

Thakur

(Arjun's cousin sister)

Pratham Kunwar

Rocky (Kalindi's Boyfriend)

Premchand Singh

Karthik

Thakur

(Arjun's Uncle)
Rajjo Cast, Actress/Actor's Names with their Photos
Rajveer Singh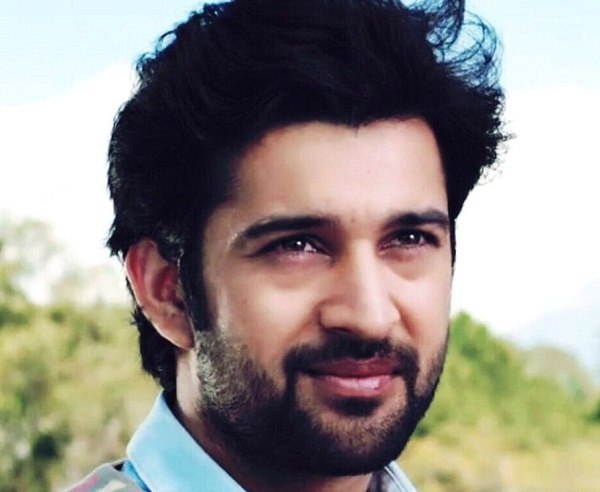 Celesti Bairagey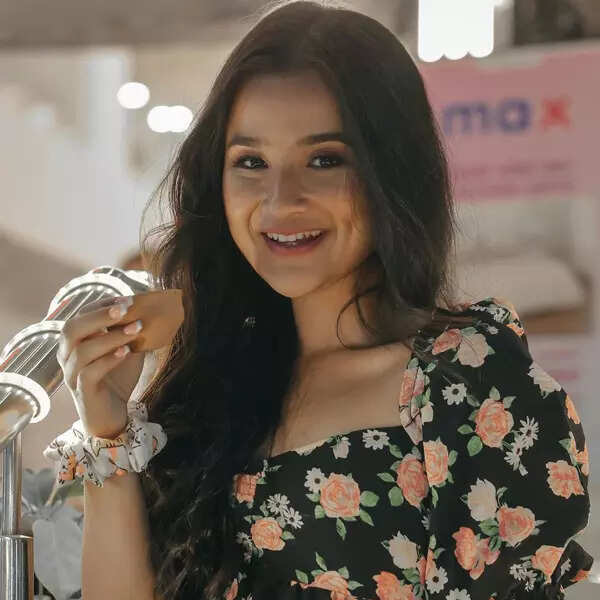 Siddharth Vasudev
Kalp Shah
Pakkhi Hegde
Gungun Uprari
Maleeka R Ghai
Avinash Sahijwani
Ankit Bhardwaj
Minoli Nandwana
Divyangana Jain
Utkarsh Gupta
Itika Kabra
Roselyn D'Souza
Pratham Kunwar
Premchand Singh
Rajjo Serial Story/Plot
The plot of the serial Rajjo revolves around a teenage girl named Rajjo, who hails from a village in Uttarakhand.
Rajjo is a god-gifted athlete as when she runs, it looks like a rocket taking flight, however, her mother doesn't support her interests.
Despite that Rajjo keeps on participating in the athletic competitions till one awful night. The night when the weather turns wild and the rain floods the village creating havoc in the lives of all the villagers including Rajjo and her mother.
In those floods, Rajjo gets separated from her mother and gets floated in a river under a bridge where people see her trying to stay afloat.
At the same time, comes the male lead, Rajveer Singh, jumps into the river with a rope tied around his torso.
Rajveer holds Rajjo making her clung to his body while the other people pull him up by the rope.
Let's see how the story of Rajjo proceeds from here with her life savior, her hero in the picture while she goes through the trauma of losing her mother in the calamity.
To know more about the serial Rajo load the Hotstar app or go online to Hotstar.com.
Rajjo TRP Ratings
The serial Rajjo is expected to get decent TRP points as the serial has a star-studded cast with the main leads being Rajveer Singh and social media influencer Celesti Bairagey.
Celesti Bairagey is well known in the media as the famous actress Alia Bhatt's doppelganger and has also cosplayed her many time in her photos on social media platforms.
The show also includes many other famous actors and actresses such as Siddharth Vasudev. Pakkhi Hegde and Kalp Shah are in their cast which is expected to give them an average fan following and good TRPs.
Moreover, the serial is being produced by Mukta Dhond from Bits and Bots Media. Mukta Dhond has already given out hit projects such as Divya Drishti, Sanjivani, and Kuch Toh Hai: Naagin Ek Naye Rang Mein which increases the possibility of the serial Udti Ka Naam Rajjo garnering good TRP.
Rajjo Trailer/Promo/Teaser
Frequently Asked Questions (FAQ)
Q. Where can I watch the serial Rajjo?
A. You can watch the serial on the channel Star Plus or on the OTT platform Hotstar.com
Q. When will the serial Rajjo go on air?
A. The show is set to launch on 22 August 2022.
Q. Which actors are playing the male and female lead roles in the serial Udti Ka Naam Rajjo?
A. Rajveer Singh and Celesti Bairagey are roped for the lead roles of male and female protagonists in the serial.
Q. Which is the production company of the serial Udti Ka Naam Rajjo?
A. Bits and Bots Media is the production company managing the upcoming serial Udti Ka Naam Rajjo.